The band
MESSIDOR is the band of singer-songwriter Ward Daenen, harvesting music with multi-instrumentalists Maarten Moesen and Bert Hornikx. The band's name was waiting at the door: Messidor is the tenth month of a former French calendar, a lost harvest month in other words, and the street in Brussels where Ward lives.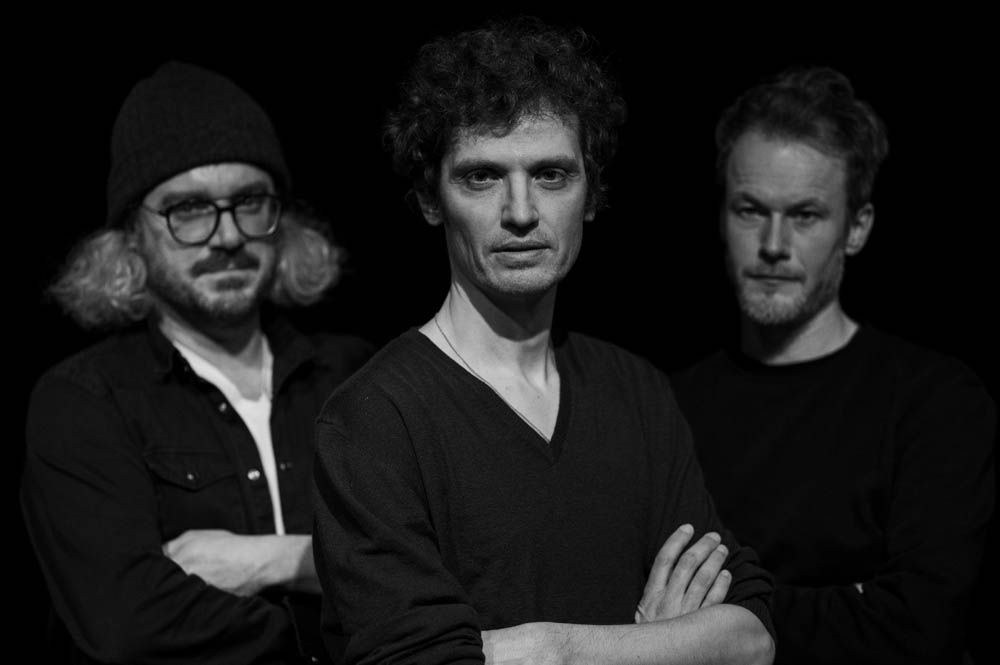 With 'When Things Go Missing', the Brussels indie-pop band Messidor just released its debut album. Singer-guitarist Ward Daenen has spent years patiently polishing his songs, and it shows.
Music Journalist Dirk Steenhaut talks about a mature piece of work full of musing indie-pop that is sometimes slightly jazzy and for which the slogan 'Quiet is the new loud' seems to have been coined: "The sepia-coloured songs are full of surprising discoveries and twists and consequently are hard to pigeonhole.
However, the warm sound forces you to listen anyway, just like the subtle musical arrangements by brothers-in-arms Maarten Moesen and Bert Hornikx." When Things Go Missing is a collection of eight tracks, including the singles 'Valuable', 'More Than a Minute' and one song in French and is well received by critics in Belgium and The Netherlands. In between new love and break-up record, the lyrics on the album tell a story about relationships and how time leaves its mark on them. For fans of, say, Villagers, Kings of Convenience or Nits, although Messidor claims its own sound.

Over the past two years Ward has played, solo or with band, concerts in Antwerp (support Chantal Acda), Brussels (Musiques au Parc/Music in the Park) and Ghent (Bright Lights Session, De Centrale). Meanwhile, during the spring of '21, the foundations of their debut album were being laid at Finster, Joris Caluwaert's studio in Antwerp. Overdub sessions followed in the home studios of Bert and Maarten.
Alternated with other musical projects by Bert and Maarten, a year and a half went into the playing, mixing and mastering of 'When Things Go Missing' which will appear on Bert's music label Klankzalf. "This collection of eight songs marks a new beginning", according to Ward. "A new day, the threat of a new void included." That threat gives a lot of the songs on 'When Things Go Missing' their schwung, making them sound warm and melancholic at the same time. The songs are kept in line by a tidy melodic and rhythmic tread, albeit with occasional wondrous offshoots. Someone wrote "indie folk with electronic keys, referencing both The Blue Nile and Bon Iver". Someone else occasionally heard echoes of Villagers, and together the eight songs on the album embody an eclectic melodic horizon, recalling how The Nits once playfully ping-ponged between experimentation and beautiful songs tout court.

Recording sessions @Finster@Maarten@Bert